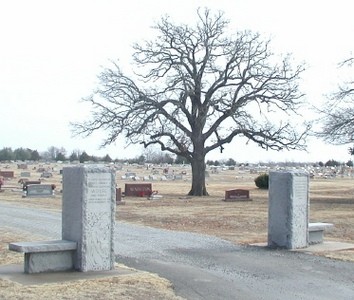 Photos by Bobby Bennett and Gena Forsyth
The Mount Carmel Cemetery is very large with over 6,000 burials listed. I have broken the listing down into smaller alphabetical surname groupings to make loading time faster.

There is one unique burial in the Mount Carmel Cemetery.
"Smokey", the cemetery dog, has his own burial space.
His headstone reads "Loyal Guardian and Friend".
This work is compiled from submissions by Bobby Bennett, John W. "Dub" Duncan, Gena Forsyth, Jerry Henslee, Shirley Cullum
and the Hunt County Texas Cemetery Books Vol 1 through Vol 4
Copyright 2004-2012 TXGenWeb