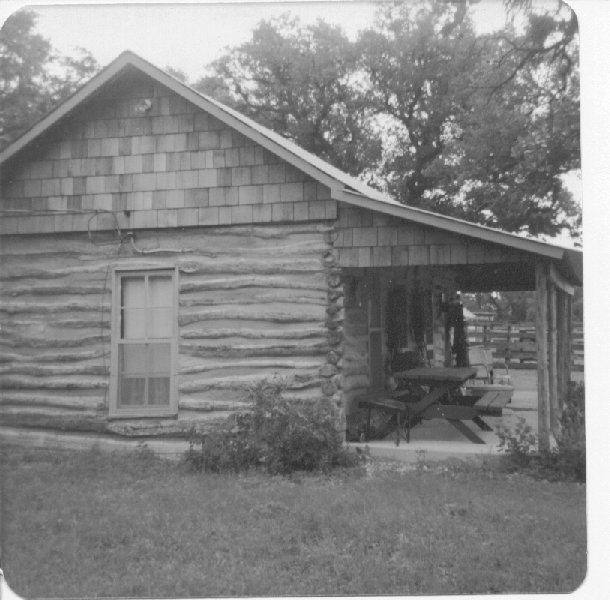 DUCKWORTH CABIN
Wasp Creek Area off Sisterdale Road from Boerne
HISTORY: This four room pioneer log cabin with a windmill in Wasp Creek was built by Oscar Bergmann in the late 1800's, then later purchased by Dr. T. G. Duckworth. It was used for many years as a hunting cabin. Two rooms were added in the back in 1936; then in 1973 the entire cabin was restored by the latest owners, Howard and Willis Duckworth.
Source: Boerne Public Library files, February, 2000.
Please Press your Browser's BACK Button to Return to Main Page