HENRY MARION SMITH, TEXAS RANGER
There is a plaque honoring Henry Marion Smith, Texas Ranger, in the Smith Cemetery in Kendall County, Texas near Bergheim but he is buried alone on property which is now Camp Bullis in Bexar County, Texas. This property was once owned by Henry M. Smith. Mr. Smith was once City Marshall of San Antonio. He was the father of Clinton and Jeff Smith who were kidnapped by Indians in 1871. Their story is told in the book "The Boy Captives" by Clinton Smith.
Thanks to a group of interested explorers, we now have photographs of the preserved gravesite. The group included Col. Ball, Duane Peterson, Mr. and Mrs. Charles Smith and Macks Burleson.
---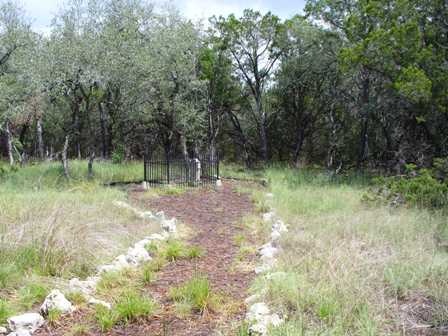 Pathway to the gravesite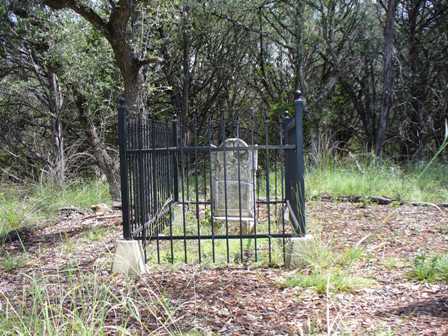 Cleared and fenced by Boy Scout group, we believe. Does anyone know more about this?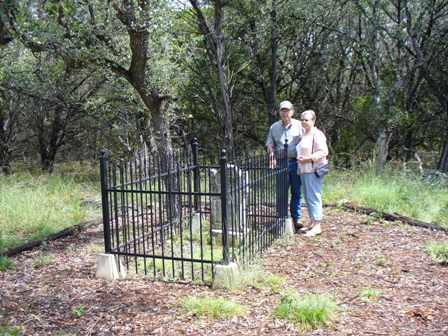 Mr. and Mrs. Charles Smith. He is a great, great grandson of Henry Marion Smith
---
Pictures submitted by Duane Peterson on Sept. 10, 2008; Web page by Catharine Schwarz / September 11, 2008
---
---