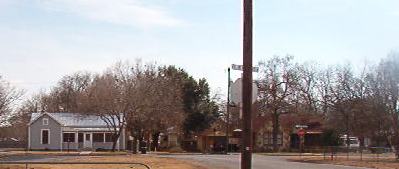 KEMP HOUSE
407 San Antonio St., Boerne
HISTORY: Captain Schmidt was the first occupier of this property. Paul Esser built the house. In the 1930's Rose and L.D. Kemp lived in the house and operated a dairy on the property which extended southward to the end of the block. Mrs. Kemp sold this house to the Clark's around 1960. She kept the property behind the house in order to build for herself. Later the Clark's sold to Slim Geroux.
Source: Boerne Public Library files.
Please Press your Browser's BACK Button to Return to Main Page