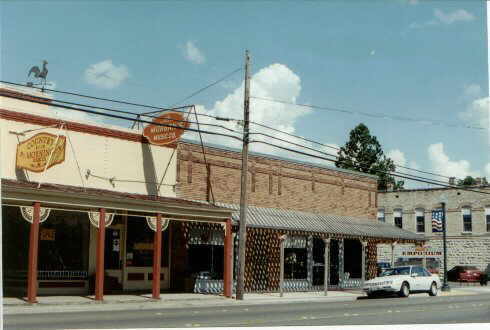 RICHTER BUILDING-BOERNE MOTOR COMPANY
153 S. Main Street, Boerne
HISTORY: In the early days around 1920 this was the Richter Garage and auto sales. It continued to house this type of business by the development of the Boerne Motor Company which was the Ford Dealership owned by Foster Becker, Edgar Schwarz, Sr. and Tom Dugosh. In the 1950s and 1960s this business sold to others including Jack Less, Bob Becket and Jennings Anderson. After Jennings Anderson built knew quarters on IH 10 this building was rented to antique dealers.
Source: Boerne Public Library files.