BICKEL FAMILY HEADSTONES
BOERNE CEMETERY
This cemetery is located in the town of Boerne, Texas in Kendall County.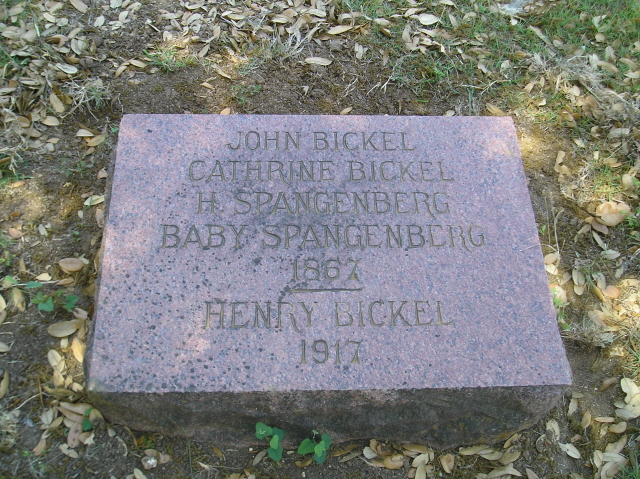 John Bickel
b. 1814
d. 1867
Cathrine Bickel
b. 1850
d. 1867
Spangenberg, Heinrich
b. 1833
d. 1867
Spangenberg, Baby
d. 1867
Henry Bickel
b. 1856
d. 1917
Photo Submitted Martha Boye for the GSKC Tombstone Photo Project
April 11, 2008; Heinrich Spangenberg is listed on the ship list "Hermann" along with the Bickel family. The destination was listed as Texas.